Welcome New Bride and Groom to Be
Weather you want an intimate elopement with you and your love, or a multi - day wedding celebration with traditions. I can help you cherish one of the most beautiful memories of your life. You deserve to have your story told your way. Photography of your wedding day is so much more Than photography, you also deserve a incredible experience that celebrates you on your special day. Your wedding day is about two people, madly in love with each other, the connection they share, and the memory you create together along the way.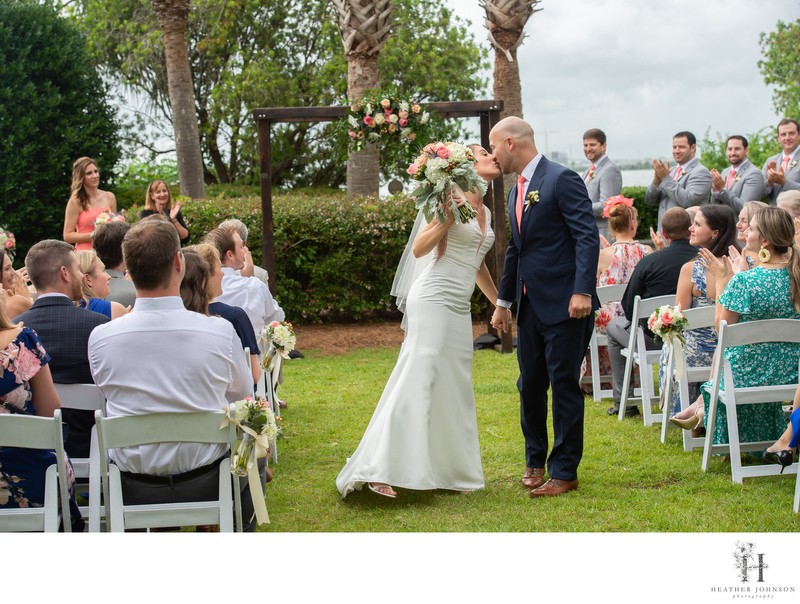 For our bride and groom we offer custom wedding collections starting at $2,800 - $5,400. Wedding Packages billed by the hour, offerings are add on's such as rehearsal dinner, Engagement sessions, Proposals, or our indian wedding celebrations of a multi-day event and celebration. All wedding packages include your high resolution files, Engagement Session, and Second Shooter. I also offer a Bridal Boudoir session as an add on or an included engagement session with all wedding packages of wedding photography.
You also have the option to create your own
wedding photography package starting at $500 per hour. packages already include a 15% off discount with a guaranteed amount of images.
Our Wedding Coverage begins at $500 per hour or you may choose our package creations we have designed just for your wedding day. You have the ability to design A custom package that fits you perfectly.
Packages
---
Wedding Packages begin at $2,800 All wedding packages include:
• We guarantee 75 images per hour of your wedding day all the beautiful details; the ring, the invitation, the shoes you wear, you getting ready, beautiful layouts of the details, your mother and your maid of honor, getting ready, the bridesmaids, the groom and groomsmen getting ready, those candid and beautiful moments you never want to forget, the posed images, opening the champaigne, The first look, Family Group Images, The ceremony, The first kiss, the exit of the bride and groom, Signing of the marriage license, couples images of just the two of you, the fun images, The introductions of the Bride and Groom and the wedding party, the first dance, father/ daughter dance, bride and groom dances, the dancing images, the candids of those you love, and the wedding exit.
• Packages start at 6 hours or time by the hour @500 per hour.
• A second shooter is included in all packages
• A slide show of all images, a videographer is an optional add on as well as a drone photographer at your wedding
• A sticky folio of your best images that is sharable
• An Engagement Session
Portrait Sessions
---
Portrait sessions begin at $350, which is a great addition to your wedding day packages. We offer Engagement sessions, Bridal Portraits, and Boudoir photography for your wedding day packages. All Prints are purchased separately. Hair and Makeup is Optional but a great addition on to your portrait sessions.
Wall Art & Hand Painted Art
---
Wall Art is a beautiful way to display a Engagement portrait, or image you love from your wedding day. Our offerings include hand painted portraits or a portrait of you and those you love. We offer Wrapped Canvas, Metals, Wood Prints, and Framed Canvas or Fine Art Prints. You may do a grouping of images or a single print. Wrapped Canvas, Metal, and Wood Print Wall Art begins at $375 - ; Framed Fine Art Prints and Framed Fine Art Canvas begin at $590 and at 12 x 18 prints to 40 x 60 prints. Our Canvas portraits come from Guild Canvas and our Fine Art Prints come from Musea Lab. Metals and Wood Prints Come from Bay Photo and Millers Lab.
Matted Prints & Folio Boxes:
---
Our folio boxes are a beautiful box with 6 - 30 prints. They come in White. Black, or Grey. Prints are 7 x 10 with a 8 x 10 mat and a 8 x 10 print with a 11 x 14 mat. You may choose to buy one print or up to 30 prints in a box. 8 x 10 prints are $100 and 11 x 14 prints are $250 per image. all images are matted in a white, grey, or black mat. These boxes come from Queensberry Albums. starting at $1,200.
8 x 10 boxes of matted prints come in 6, 12, 20, and 30 images and 11 x 14 come in 6, 12, 20, and 30 prints.
Albums and Photo Books:
---
Photo books are our press printed albums and begin at $900 and our Hand Crafted Leather albums begins at $2,000. Our Albums come from Queensberry and Graphi Studio.
8 x 8
10 x 10
12 x 12
10 x 14
Archival Prints:
---
Many of these papers we carry have some added texture and they are museum quality papers. We love to chat if you are looking for something special for a special occasion these prints begin at 12 x 18 and start at $180 per image.
Deckled Print:
We hand tear the edges of the prints to give that distinct look your clients can't get on their own. We can float deckled prints in a mat as well as float them in a frame without a mat.
Deckling gives the paper a handmade appearance, which emphasizes the care and craft of our production process. We offer Deckled Prints either with a border or without a border 350 gsm weight and 100% cotton.

Circle Deckled Prints come in four sizes: 8", 12", 16", and 20" they also come is traditional sizes in square as well.
Museum Etching:
This Archival Matte Paper is the same paper we use for our Deckled Prints and has the most texture of all the papers we offer. It's also the thickest and heaviest.
Though it has the most texture it prints beautifully for all types of photographs, including portraits. This is a natural base paper so it has a slight warm feel to it. It weighs 350 gsm and is 100% cotton!
Canson Rag:
This Archival Matte Paper has a subtle texture to it that gives it a very tangible feel. This paper is a great all-around paper. It works for landscapes, details and portrait images. If you want a little bit of texture to your paper, but not so much that it dominates, then this is a great choice! The Canson Rag is 100% cotton and has a weight of 308 gsm.
Ultra Smooth:
This Archival Matte Paper has no texture and is soft to the touch. It's a Hahnemühle Paper, 100% cotton and has a weight of 305 gsm.
Ultra Smooth is wonderful for portraits and for photographers that have a soft, beautiful feel to their work.
Platine:
Is an Archival Paper that weights 310 gsm and is 100% cotton. Its slight sheen increases contrast and color saturation for photographers that want that extra punch. It has a slight texture and is wonderful for black and white images, if you want that old darkroom paper look to your prints.
Bamboo:
Our Archival Bamboo Paper is the world's first Fine Art inkjet paper made from 90% bamboo fibres, for a natural look and environmentally friendly paper production. The natural white, warm-toned bamboo paper does not contain optical brighteners, and stands out thanks to its soft, lightly textured felt structure and sensual feel.
The matte premium inkjet coating delivers excellent printing results with defined reproduction of color and detail, particularly for warm hues and monochrome prints. Bamboo is acid and lignin-free and meets the most precise requirements in terms of age resistance. The unique combination of sustainable bamboo fibres, soft surface texture and impressive print quality gives the artwork outstanding expression and soul.
Baryta:
is a pure cotton paper with an inkjet coating that has been perfectly optimised for the needs of Fine Art applications.
The natural white paper comes in a pleasant, warm shade of white and contains no optical brighteners. The exquisite surface texture gives the paper a lovely, delicate feel while at the same time lending it an artistic note. In combination with the semi-gloss premium inkjet coating, it produces stunning print results with outstanding reproduction of color and detail, deep blacks, and perfect contrasts.
The barium sulphate in the coating makes Photo Rag® Baryta a popular alternative to analogue baryta paper. The combination of the cotton artist paper and the semi-gloss inkjet coating lends Fine Art prints a striking character with a beautiful, elegant sheen, without glare. Photo Rag® Baryta is acid and lignin-free and meets the most exacting requirements in terms of age resistance.
Small Prints:
---
Small Prints start at $55 wallets, and 5 x 7 up to 11 x 14 prints. They come on Luster or Matte paper and a mat around your print.
Wedding Digital Collections:
---
for Weddings we average 75 images per hour. If you buy Wall Art, Folio Boxes, or Albums I give you the digital image. These image collections are for Wedding only. Images only. These files are mainly for family members that want the high resolution files and the ability to print, however, we recommend you print with our professional lab. We cannot guarantee the color will look the same with a non-professional lab.